Table of contents
The amount of nonsensical ravings that the MSM is outputting is insane.
but, before we talk about that.
I'd like to hilight that "trust the science" no longer applies if there is no science involved.
Both Pfizer and Moderna "lost" their control group data and subsequently the control group got vaxxed.. so clearly the science from the source is corrupted.
"Dr. Carlos Fierro, who runs the study there, says every participant was called back after the Food and Drug Administration authorized the vaccine.
"During that visit we discussed the options, which included staying in the study without the vaccine," he says, "and amazingly there were people — a couple of people — who chose that."
He suspects those individuals got spooked by rumors about the vaccine. But everybody else who had the placebo shot went ahead and got the actual vaccine. So now Fierro has essentially no comparison group left for the ongoing study.  "It's a loss from a scientific standpoint, but given the circumstances I think it's the right thing to do," he says.
People signing up for these studies were not promised special treatment, but once the FDA authorized the vaccines, their developers decided to offer the shots. (read more)
and now, back to the scheduled programming.

For example, from skynews.au
"This virus is hell. It separates people from loved ones, rips your health apart and challenges you mentally. The cases are still there, can people not see how contagious this is? SERIOUSLY stay home so we can all see an end in sight."
Article does not list her afflictions, just that she "cant stand up" and a "low level of oxygen" which frankly could be anything.
Her Pictures are a little, "yes, I have o2 in my nose, but can still glare mournfully at the camera" .. ie. not struggling at all. If she was struggling, then they would have mentioned she that she sounded as if she was speaking through Darth Vader's helmet. And those selfies would not be there it would be more tubes and illusion and allusion.
Its weird how in Australia the narrative is "SERIOUSLY stay home" (because there is not enough vaxxine, which also is strange; as in DE they are wondering what to do with 800k+ doses now)
Whereas, in the UK/USA/DE/ETC its strictly a diet of "SERIOUSLY take the vax bro, delta is sooooo bad".. if theres anything that gives this away as state propaganda then this is it.
How long before the narrative in AU changes to the same in the rest of the world. Probably once you get more than 30% of the people vaxxed. Tho have you considered that maybe there is a reason tits-on-a-bull-scomo is delaying the vax.. hmm
Sorry, but my bullshit detector is going off loud on this one.
However, not as high as:
Who boy this guy.. picture of health, didn't even know he had it.. came to hospital for "sunburn" and the hospital panik and intubated him. Hmmmm
"I was able to call before they took him in, and he sat on the phone," DuPreez said. "And I was able to hear him. I was like, 'Please keep fighting. Don't give up.' And he's like, 'I'm trying to fight, but they are going to intubate me and put me under.'"
And this guy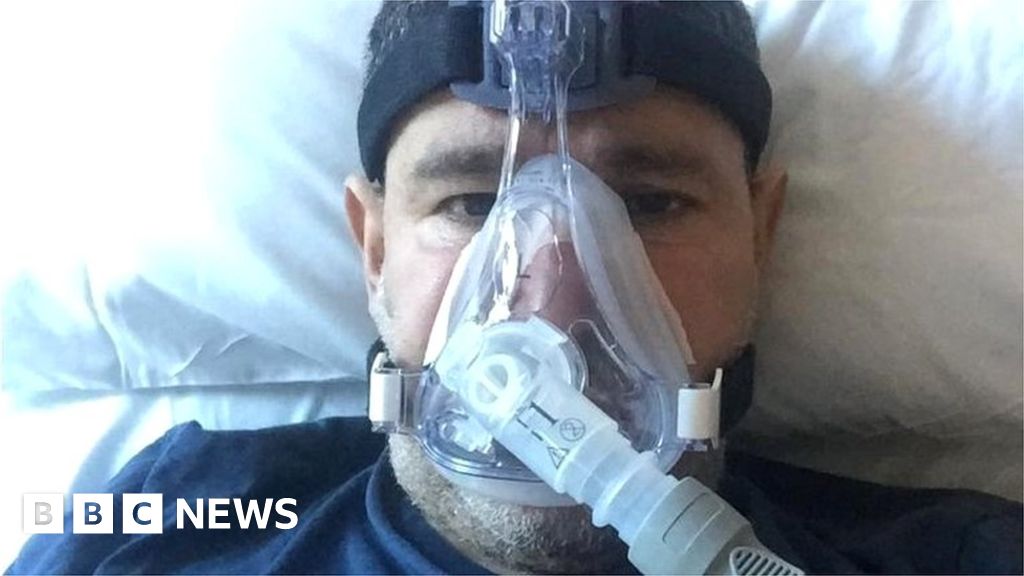 It's a little suspect that the exact same narrative around the globe as the governments try to push the vaccine on a populace so that their expensive pfizer contract does not go to waste.
Oh I'm sure the academics will go "ITs A pAnDeMiC", but really, why did all these articles only start coming out once it became clear that the vaccine uptake had plateaued?
And then there is the OBVIOUS LIES
Zweig said he called a number of hospitals near Doering's hometown of Woonsocket to ask other nurses about the disturbing 'deranged denialism' phenomenon she spoke about - and couldn't find anyone with similar experiences.

That was even the case at Huron Regional Medical Center, one of the four facilities where Doering works, Zweig claimed.

He said the center's VP for communications and marketing, Kim Rieger, spoke to several nurses at his requests to get their reactions to Doering's interview and none of them said they'd had COVID-19 patients who denied having the virus.

'I have not experienced this, nor have I been told of this experience, ever,' one of the nurses told Rieger, according to Zweig.

'Most patients are grateful, and thankful for our help,' another nurse said.

Zweig emphasized that his findings do no prove that Doering's account is untrue.

'But,' he wrote, 'it provides, at minimum, some important context that was completely absent from the CNN interview and from all the media amplification that followed.

'Little or no effort was made to assess the scope of the problem that Doering so memorably described.
Voice is being given to any retard that whats the 15 minutes of fame, even if it comes to light they are talking absolute shit.
Sorry to reference other weird little sites but:
This is complete propaganda. The BBC and the rest are trying to Scare you into compliance.
And psst... don't think about MILITARY being called to "help" NSW patrol their streets... Let's see what that does to their "Mental Health".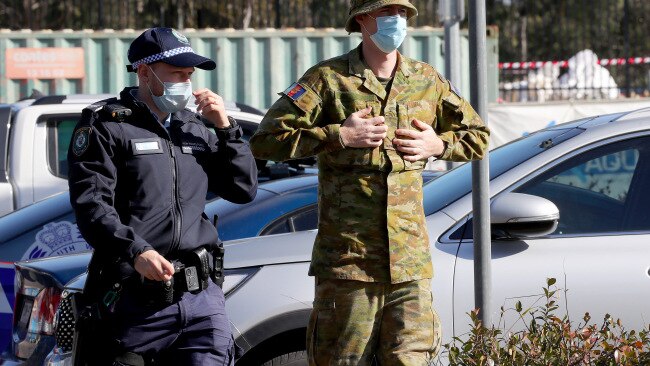 oh and this guy
please, just get the shot bro. dont end up like this guy
rofl man its getting even worse now

References